<! ========= Cool Timeline Free 2.6.1 =========>
Milestones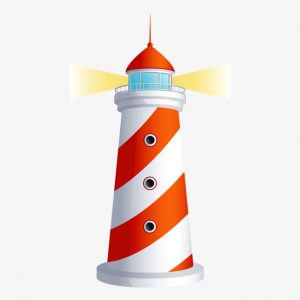 Rotary FSC is now Foundation of Rotary Clubs Singapore Family Service Centre (FRCS FSC)
In line with Foundation of Rotary Clubs Singapore Ltd strategic rebranding, we are now FRCS Family Service Centre.
2017
May

Celebrated Rotary FSC 20th Anniversary and Family Day 2017 with the theme, "Bonding Families, Uniting Community".

SuperSTUDENTS! was launched by Guest-of-Honour, Ms. Low Yen Ling, Mayor of South West District, Senior Parliamentary Secretary, Ministry of Education and Ministry of Trade and Industry.

2016
January

Organized inaugural Stakeholders' Appreciation Night.

March

Launched SuperME! – a therapeutic group for adults to gain self-awareness of personal emotions and skills on managing relationships.

May

Organized Family Day with the theme, "Celebrate Family Togetherness".

June

Presented a research paper at 4th Joint World Conference on Social Work, Education and Social Development in Seoul, South Korea.

Launched SuperFESTIVE! – an initiative to spread cheer to children, aged 5 to 13, from needy families, during the festive season they celebrate.

October

Commenced NAMS@Rotary FSC.

November

Established branding for the 'Super' and 'Heroes' series of group work programmes.

2015
May

Featured in local newspaper, Berita Harian, on the FSC's work with single mothers.

August

Launched SuperKIDS! – a support group for children aged 7 to 12, from single parent families.

October

Presented a research paper at the World Mental Health Congress in Singapore and 23rd Joint Regional Social Work Conference in Bangkok, Thailand.
2014
December


Hosted Hong Kong Social Workers Association Study Tour.
2013
June


Launched SuperMUMS! – a support group for single mothers.


October


Launched Rotary FSC's new website.
2012
August


Inception of Rotary FSC Management Committee.


December


Embarked on Master Social Worker Scheme.
2011
March


Launched kidsREAD Programme.
2010
November


Organized inaugural Back-to-School Festival with support from Rotary Club of Singapore West.
2008
December


Launched Family Aid Vouchers with support from Rotary Club of Pandan Valley.
2006
April


Piloted Rotary Learning Lab.
2004
August


Launched Meals from the Heart in partnership with Loving Heart Multi-Service Centre at Yuhua.
2000
January

Collaborated with Rotary Club of Singapore West on The Food Aid Project.

1999
May


Organized Family Fun Day in conjunction with National Family Week.
1998
July


Official opening of Rotary FSC by Mr Abdullah Tarmugi, Minister for Community Development.


November


Organized a series of activities in Commemoration of Senior Citizen's Week and International Year of Old Persons (IYOP).
1997
April


Rotary FSC opened its doors to serve the community in Clementi and West Coast.