FRCS FSC organized a half-day workshop, DiscoverHEROES! – My Gratitude and Hopes on 23 December 2020 at its Clementi office. DiscoverHEROES! is a thematic-based school holiday programme that aims to engage and empower school-going children to discover their strengths through interactive games and activities. Through art and craft activities, this edition hoped to accentuate the children's lessons and experiences, as well as to strengthen the children's awareness and sensitivity for the blessings they had received in their lives, amidst the COVID-19 pandemic and the impact this had on their family's situation.
With safe management measures in place and adhering to Ministry of Social and Family's guidelines of having not more than 10 participants in an activity or group-based programme, the participation for this workshop was capped at 6 children between the ages of 8 and 13. For this edition, the workshop was fully facilitated by 2 FSC volunteers and consists of creating art collages to encapsulate the children's gratitude for 2020 as well as making slimes and snowflakes. Through the art collages that they made, the children talked about what they were grateful for in 2020. The workshop concluded with the children sharing about their hopes for the new year.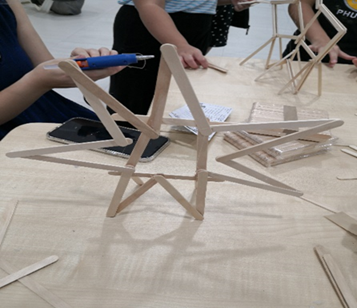 Children making wooden snowflakes.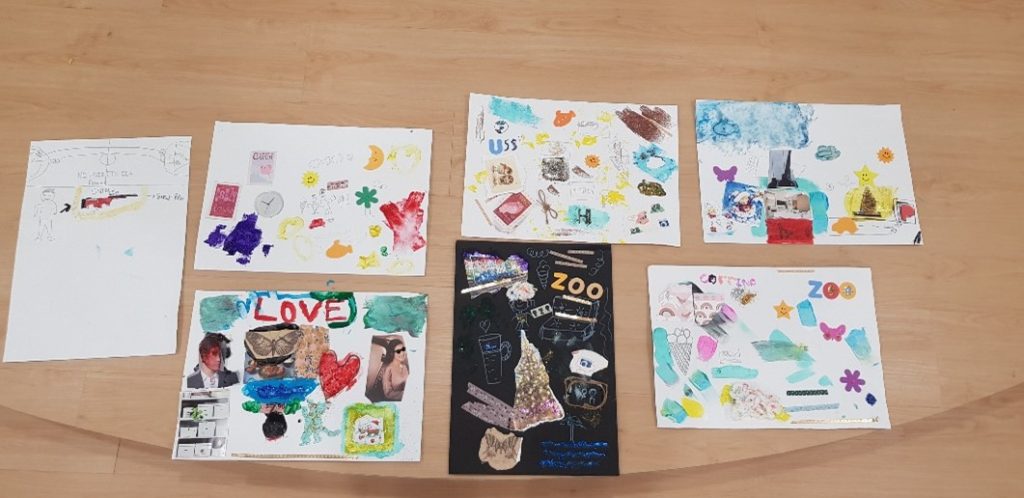 Children expressed their gratitude for 2020 through art collage.